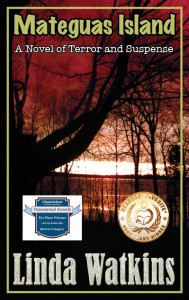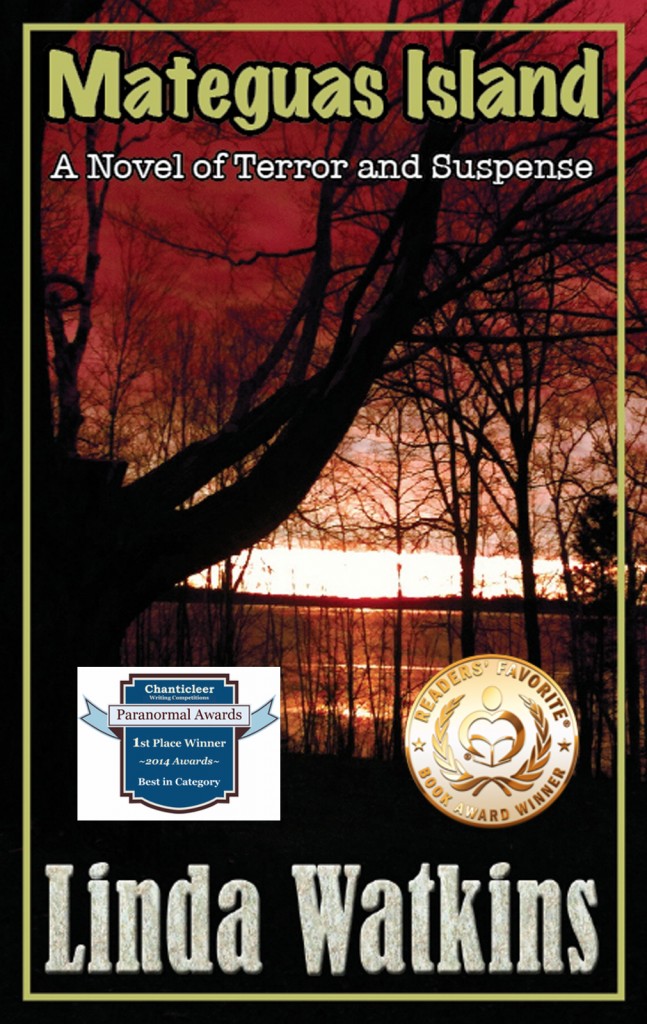 Publisher: Argon Press (2014)
Please help promote the author by liking the review at:
The author, Linda Watkins, brings a magical, edge-of-your-seat horror in the first book of her series, "Mateguas Island." This is an engrossing tale that will captivate readers from start to its climatic finish with remarkable character development and a thoroughly gripping plot.
The story begins when Bill and Karen Anderson land on Mateguas Island in dire straits. Bill has lost his job due to an indiscretion and as a result, lost the house in California, and the lifestyle Karen enjoyed. If Bill's aunt hadn't willed her island home to him, he and Karen would be living on the streets. The night of their arrival, a blustery storm hits the small island and sets the dark stage for the story.
Karen is deeply dismayed by the loss of their high-end home and her comfortable life. She struggles with the close-knit community, the rusty old car she now drives, the non-existent stores, an inferior school system in which she must place their twin daughters, and a husband with whom she struggles to find common ground. In fact, the only that keeps her from leaving is the anguish it would cause their children. If the book were simply about that, you will probably find the story pretty run of the mill. It's what is operating in the background that makes this tale special.
In essence, Mateguas Island, is a classic suspense-thriller-horror tale. The story ebbs and flows, dropping hints of something not quite right on the island, and in the home. The twin daughters find a locked box in their room with odd carvings etched in the surface. Bill finds aged drawings on the foundation walls in the home's basement. The school kids tell the girls their inherited home is haunted, the neighbors tell them a horrific tale. The suspense builds slowly but, tantalizing purposefully as the supporting characters reveal the island's secrets.
The stories of the Native American Indians who once dwelled upon the island feel real and honest. When mysterious events begin occurring around the property, the relationship between the two main characters, Bill and Karen, fairs no better. Watkins subtly introduces the beautiful island school teacher, Maggie, and handsome local fisherman, Dex, who, in their own way, add additional turmoil to Bill and Karen's already strained marriage.
Linda Watkins is a gifted author who creates believable characters and paints a story with every scene. This book is a must read for fans of American Gothic and suspense novels!